I must confess I fully intended to write this post a couple of weeks ago. However, I was suffering from a serious lack of inspiration thanks to the lovely British weather. You know, the classic "spring-is-here-but-outside-is-still-miserable-cold-and-rainy" weather. So! I wasn't in the mood for writing, shopping, going out or anything, really.
However, everything changed last week because -finally- the sun came out! and we enjoyed the most perfect weekend here in the UK, with temperatures above 20 degrees and sunny, blue skies. I was able to leave my flat without wearing a coat, and I couldn't be happier!
After a great day spent in the countryside, the blogging muse finally came to me and I started thinking about all the things I want to buy, read or listen to. If you are looking for some inspiration yourself, here are the things I'm thinking about getting this spring; from clothes to books and makeup:
A trench coat
Trench coats are one of those things I keep compulsively pinning on my "My Style" board on Pinterest, but that I simply don't buy when I see them in real life. The exact reason behind this behaviour remains a mystery even to me -perhaps I'm afraid of looking like Carmen Sandiego about to rob a museum?- however, I really need a transitional coat, so I've decided this spring is THE spring where I finally buy one.
My dream come true would be getting this classic Saskia from Hobbs, but since is a bit expensive, I think the M&S beauty might be the one!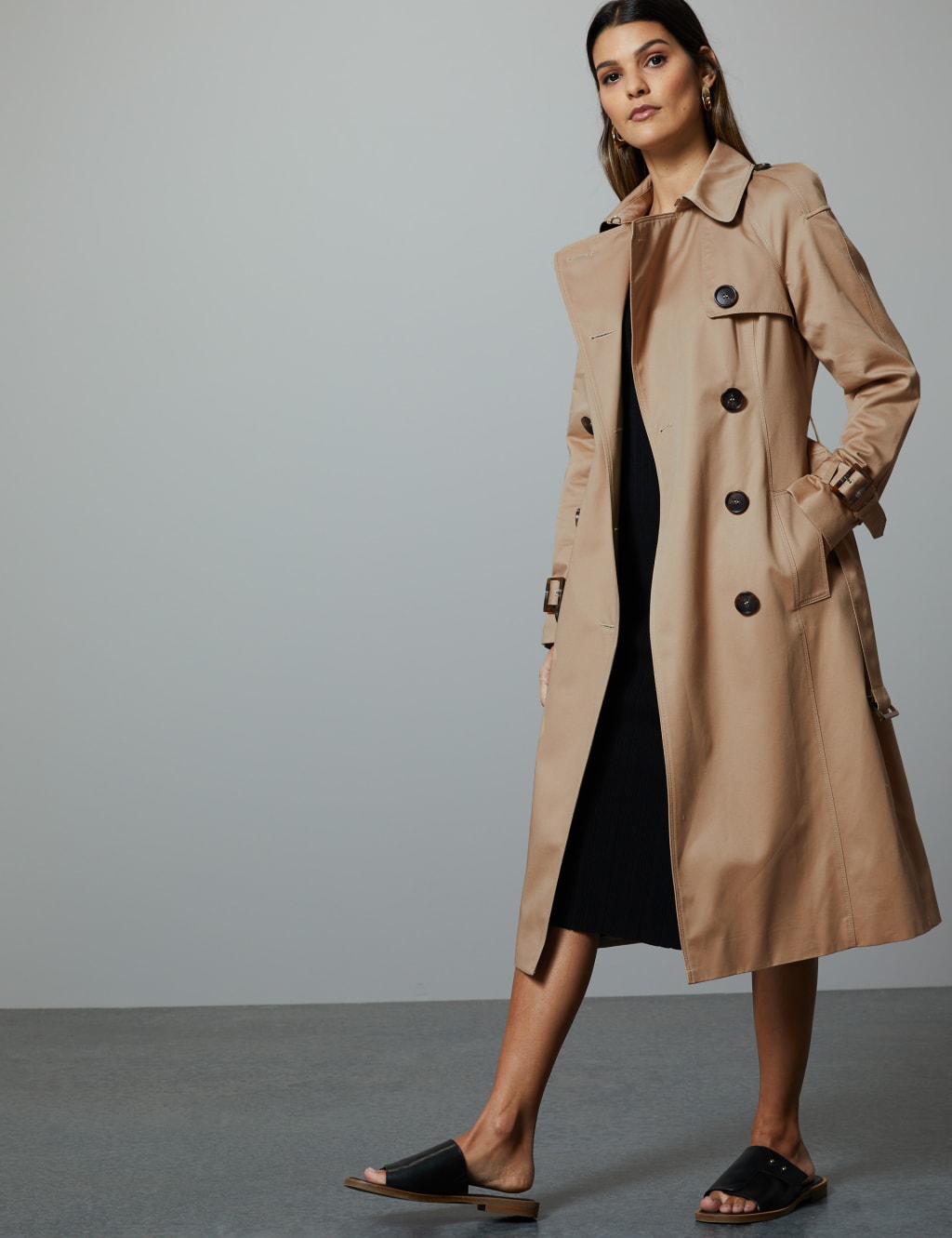 Glossier makeup
Glossier has been everywhere for quite a while now, but I haven't brought myself to buy anything yet -yup, you're seeing the pattern too, right? I have everything a girl could wish for, but only on Pinterest!- but I think the lipsticks and the blushes look amazing. People I've seen wearing this brand IRL look so fresh-faced, happy and… did I mention fresh?
Queenie by Candice Carty-Williams
Something I do buy is books -what can I say? they are usually cheaper than clothes!- and thanks to some clever algorithm my Kindle suggested this one to me. I downloaded the sample with no expectations -this is the author's first published work, after all- but 5 minutes later I was chuckling on the DLR on my way to work, much to the amusement of my fellow commuters.
This is what I got from my sample: Queenie is about a girl living in London, whose boyfriend is giving her the silent treatment, making her feel lost and lonely. The book feels close to home -I'm Latina, the main character's family is Jamaican- and the writing is witty and funny. The algorithm was right: this book is my cup of tea.
The Spanish Princess: Ann Boleyn, step aside
I'm addicted to period dramas. So much. I think is the combination of beautiful costumes, strong characters and the added bonus of learning history from the comfort of my sofa, but when one comes out, I NEED to watch it.
The next one on my list is the Spanish Princess, based on the life of Catherine of Aragón, daughter of the two most powerful rulers of the time and first wife to everyone's favourite controversial king, Henry VIII. Charlotte Hope is the lead -you might recognize her from Game of Thrones, where she brilliantly played the seriously disturbed Miranda – and it simply looks great. It will be available on Starz from May 5th, 2019.
So, this is my Spring wishlist. Tell, what's in yours? do you own a trench and look like a sexy Parisian girl or like a stalker? let me know in the comments!